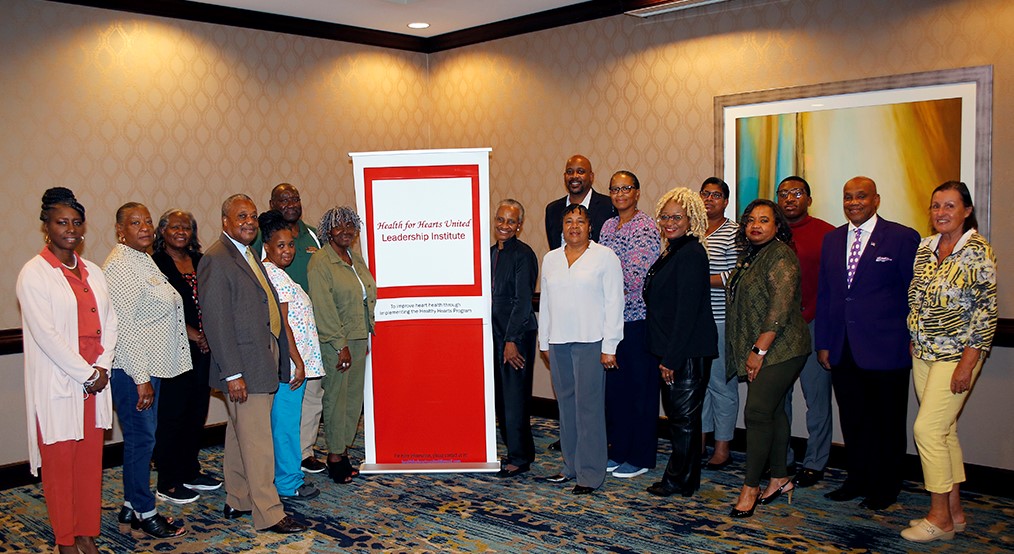 Overview
The purpose of the Health for Hearts United Implementation Project is to determine the effectiveness of two implementation strategies in the HHU Collaborative (HHUC) model in relation to process outcomes and reducing CVD risk in African Americans. The HHUC model includes four components: Governance structure, annual events, basic support, and training new churches. This study will test two implementation strategies for training new churches:
Internal champions (IC): Health leader as champion receives leadership development, uses culturally-tailored planning approaches.
External change agent: External professionals, usually staff-driven.
Approach
The Health for Hearts United Implementation Project uses community based participatory research approaches involving the HHU Collaborative that is comprised of 45 churches.
Theoretical Models
RE-AIM framework
Socio-ecological framework
Consolidated framework for implementation research
For more information about the project, please contact:
Penny A. Ralston, Ph.D., pralston@fsu.edu, (850) 645-8110
title-inside title-centered
2